Designs for Tate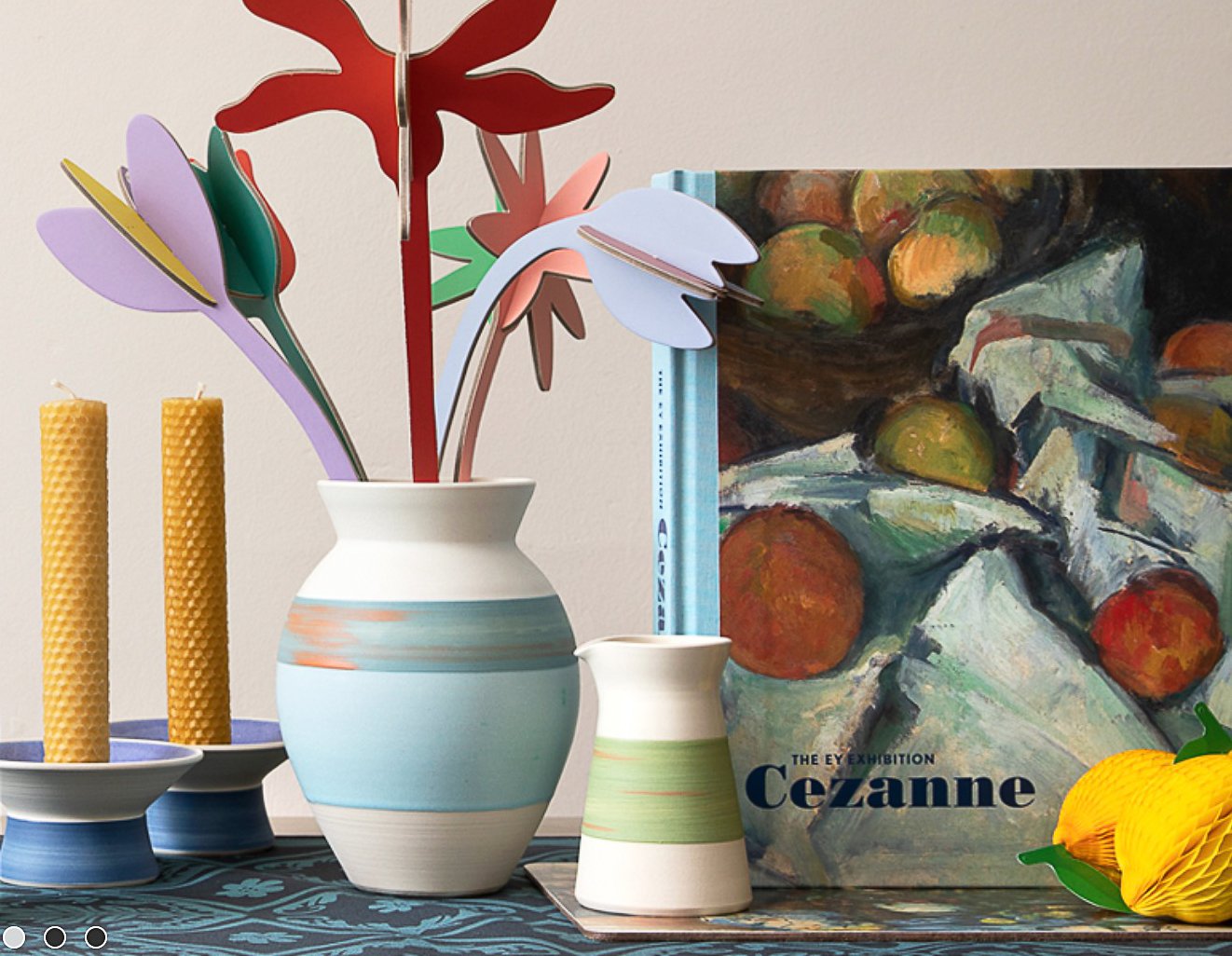 August is being an exciting month for both Sue Ure Maison and Sue Ure Ceramics. We're excited about getting our new Colour-line Ambit pieces in store and working flat out on a commission for Tate Modern shops for hand-made pieces that Sue's designed especially for them for the Cezanne Exhibition opening on the 5th of October 2022. 
Sue brings the same attention to form and detail to her Maison brand collections as she does to her Ceramics creations. It's a real testimony to her designs that this is the fifth time in recent years that Sue has produced exclusive collections for Tate. The popular Red/yellow/ecru organic and hand-woven tea towel in our textile products was designed for Tate for their Pierre Bonnard exhibition in 2019.
It's entirely possible that some of the designs being produced now for Tate will filter their way through in some form, to being incorporated into our regular ranges. Watch this space!
Photo credit: Tate
---